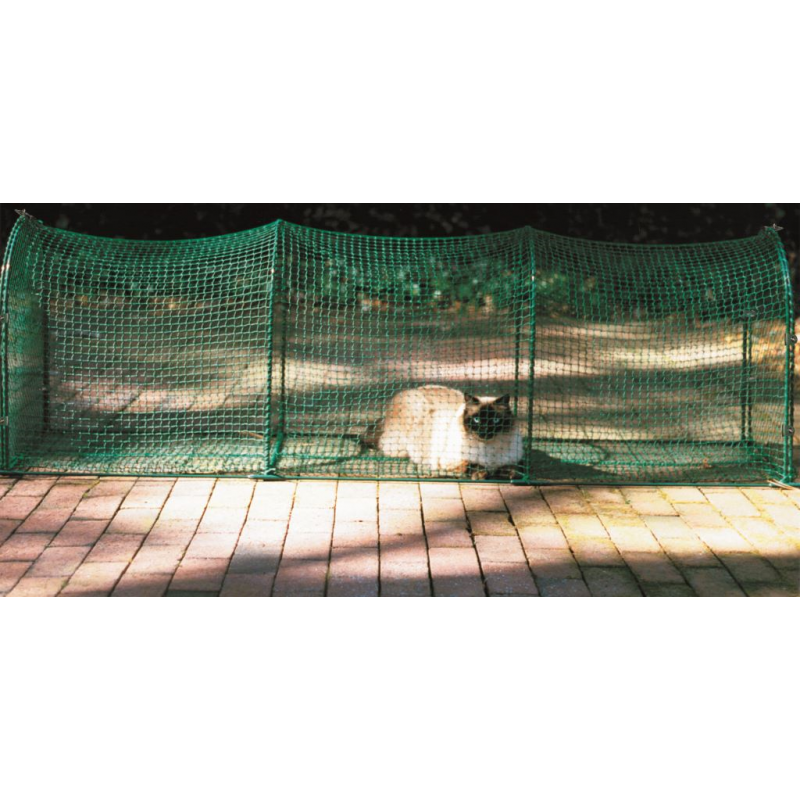  
Deck & Patio - cat tunnel for patio and other hard surfaces - Kittywalk® portable outdoor cat enclosure
Kittywalk Deck & Patio is suitable for decks, balconies and any other places with hard surfaces.
• Weatherproof for all seasons.
• Solid frame made of coated steel tubes.
• Bite safe and rip stop net of industrial quality.
• Strong, waterproof canvas.
• Lightweight & portable. Includes travel and storage bag.
Dimensions:
• Length: Approx. 1.8 m 
• Height: Approx. 60 m 
• Width: Approx. 45 cm